5 Tips for Living F R E E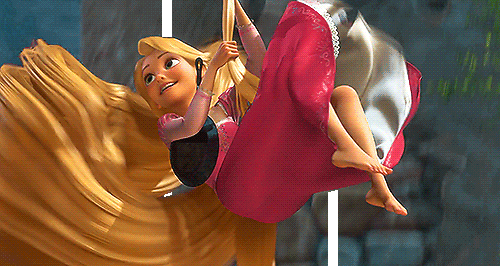 Among the many definitions the Merriam-Webster dictionary offers for "free" includes being "relieved from or lacking something, and especially something unpleasant or burdensome; not obstructed, restricted, or impeded; not united with, attached to, combined with, or mixed with something else; not allowing slavery."
To be free is a beautiful thing. As Christians, freedom isn't just some notion we can only dream about; it's a reality we have available for us to live out. But sometimes there are things that prevent us from living freely, fully.
Ever felt bound? Like you were chained or weighed down? It's hard to move forward. It's hard to live, and you definitely don't feel free. But we have been made free through faith in Jesus and are called to live in our freedom. So, how do we do so?
Here are 5 tips to help you LIVE FREE in different areas of your life:
1. Recognize your identity in Christ - Free from the past
Who we are in Christ is important. We know from 2 Corinthians 5:17 that the old is gone and the new has come. We have been made new by the blood of Jesus
Christ and are no longer who we were before. We are a new creation, and with that newness comes freedom. Romans 8:15 reminds us that now, as co-heirs with Christ, we no longer have a spirit of slavery.
Whatever happened in the past, whoever you were, doesn't determine who you are now.
God has forgiven our past transgressions, removing them as far as the east is from the west (Psalm 103:12). If who we were before no longer matters to God, then it shouldn't to us.
Take some time to look through Scripture to find what God says about us - beloved, worthy, clean, redeemed, victorious, etc. - and write down those verses, posting them around your room, house, car, wherever so you may be constantly reminded of who you are in Christ now and forever. Meditate on the truth, proclaim it over yourself and your life, and live it out.
2. Know God's voice - Free from lies
When we know God's voice, not only can we hear Him better, but we are also able to better discern the devil's voice. The devil will lie and manipulate, twisting the truth just enough to where it sounds true but isn't. He will try to make you not forget your past and believe you're still chained up to some ball. He will also try to remind you of what you've done and what's been done to you. When we know God's voice, we can combat the lies of the devil and this world with His Truth. We will end up living out what we believe so if we choose to believe what God says about us, we will live in freedom. If we believe what the devil says about us, we will be enslaved. God doesn't desire the latter for us.
We can better know His voice by being in His Word. Scripture is purely Truth that is divinely inspired by God for us as our weapon against the attacks and lies from the devil (2 Timothy 3:16, Hebrews 4:12, Ephesians 6:17). As John 8:31-32 reveals, Christ said to His followers, "if you abide in My Word, you are truly My disciples, and you will know the truth, and the truth will set you free" (ESV).
3. Choose to forgive - Free from grudges and non-fruits
This can be a tough one. Forgiving others can be difficult, but when unforgiveness dwells in our hearts, it sits like a heavy rock that, over time, turns into bitterness and hatred. This isn't freedom. I have discovered myself that this is one of the most subtle but powerful forms of bondage. If you're not forgiving, then that is a hindrance to the influence you will have as a follower of Christ and your growth as a Christian. Matthew 7:20 says that we will be recognized as Christ followers by our fruit, but unforgiveness isn't a fruit of the Spirit. It's ungodly, and we will not be producing fruit that is good if it continues to live and grow within us. Ephesians 4:32 and Colossians 3:13 call us to forgive one another just as Christ has forgiven us.
Take some time to reflect on who you may need to forgive. Is there a grudge you're holding on to or hostile feelings toward someone? Write down their names and pinpoint where that unforgiveness is stemming from. It won't happen overnight, but in choosing to daily show mercy, patience, kindness, even to pray for and love them through the strength we receive in Christ, forgiveness is possible and with that, freedom.
4. Pursue Holiness - Free from Sin
It was for our personal holiness through Christ that we were made free from sin. When we pursue holiness in our thoughts, speech, and conduct, we are fleeing from sin. We are running from that which ensnared us before. Romans 6:22 informs us that as redeemed believers we are free from sin and our benefit to being under God's authority is holiness. Both Galatians 5:13 and 1 Peter 2:16 reminds us that our freedom is not an opportunity to sin, to participate in acts of the flesh, but to live as a servant of God.
Think about how you are currently living and if it aligns with Scripture. If not, find verses that urge you to live in a godly way and pursue a life that reflects Christ. Meditate on those verses and practice living them out. The solid guidelines that Scripture commands us to live by are not merely rules, but ways for us to live more abundantly in freedom.
5. Pray about it - Free from control, doubt, worry, and anxiety
Probably the simplest, and perhaps even most overlooked aspect to living in freedom, is prayer. If there are things that you are burdened with, pray about them. Praying helps us release what is on our hearts. Give over to God that which is beyond your control and let Him do His work. Trust Him. Handing over our burdens to the One who can easily carry and control them offers us more freedom than we realize until we've done so. Matthew 6:25-34 reminds us not to worry, to let God handle it, and Philippians 4:6 goes on to say to not worry, but instead to pray to God. 1 Peter 5:17 commands us to cast our cares upon Him because He cares for us. We are mere humans and there is so much beyond what we can control, beyond what we can know, and God knows that. That's why He asks to take our burdens, our worries, our doubts, so that we may experience the freedom of not being in control, allowing us to grow our faith and trust in Him.
CHECK OUT OUR DAILY DEVOTIONS...
Want to know more about a relationship with God? CLICK HERE
GIF from GIPHY via Wix.com