5 Tools to Learn More About How God Made You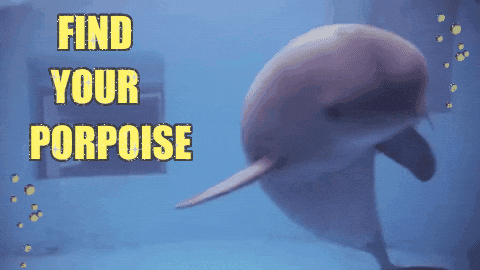 Our signature hashtag here at Lane of Roses is #FaithInMyLane. This means we believe that, first of all, God has created us all with the purpose to come to know Him through faith, to receive His love, to love Him back, and to share His love with others. But further, we believe He has designed EACH one of us specifically to live out that purpose in unique ways.
Below are some awesome tools for identifying some specifics about God's design in you, that can help you understand how He has made you to live out "faith in your lane."
1. Learn about your strengths. God gave you strengths on purpose! Understanding them can provide insight into how you'll spend your time most effectively (and most enjoyably) living out God's love both now and in the future. Take the High 5 Test HERE
2. Investigate your personality type. Not only does it help to know your strengths, but it can be beneficial to recognize more patterns in your behaviors, attitudes, and even stressors. Things like the Myers-Briggs Type Inventory ® can give you a look at your personal tendencies, as well as how you can best relate to others who have different preferences and tendencies.
Fun fact: Our Director of Operations, Rebekah Perryman, is certifiedto do Myers-Briggs ® Consultations. We would love for you to take a look at our"Made on Purpose" page to schedule a consultation with her to walk through an in-depth report of your results with coaching on how you can thrive the way God has designed you to.
Check it out HERE
3. Think about how you communicate. Another way to improve your relationships with people who are different from (or similar to) you? Understanding how YOU communicate...and how that could be a little different from some other people in your life. Check out this test that looks at some instances in personal and professional encounters with others. Take the DISC Test HERE
4. Develop an understanding of your spiritual gifts. In Romans 12:6, when talking about Christians, the Bible says that "In his grace, God has given us different gifts for doing certain things well." This goes on to talk about some of those gifts and how their purpose is to build up others and spread God's love and truth. Take the Spiritual Gifts Survey HERE
5. Consider your preferred leadership style. Whether you have the title of "leader" or "manager," everyone can be a leader in some capacity. The assessment below identifies four categories of leadership styles that could help you understand how you work best in teams or work groups. Take the Leadership Style Assessment HERE
Step 1 in living out your purpose the way God designed you is to come to know His love by entering into a relationship with Him through faith.
WANT TO KNOW MORE ABOUT A RELATIONSHIP WITH GOD? CLICK HERE