2 Steps to a Positive Body Image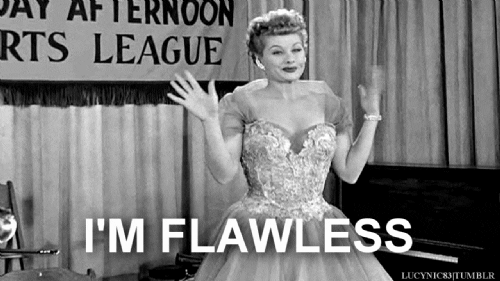 I am going to make a statement. A statement we all to know to be true: almost every woman defines one part of her body as unsatisfactory. Either her ears are too big, her legs too lanky, her hair too flat or her arms too jiggly. We look in the mirror (when we are brave enough to do so) and all we see are flaws.
Why do we settle for this negative perception of our body? Is it possible to see ourselves the way that God sees us through faith in Jesus:
F L A W L E S S
Renewing our mind or transforming our thinking takes work, but it's work well worth it. God wants us to see ourselves as beautiful. It is possible to look in the mirror and see what God sees.
Below are simple steps towards transforming your perception. Steps that will lead you to see what God sees when He looks at you.
#1 P R A Y E R
You can pray for anything, and if you have faith, you will receive it. - Matthew 21:22
Pray bold prayers with confidence that God can and will change the negative thoughts you have towards your body.
Ask God to help you see what He sees when you look in the mirror. Ask Him every day to give you Godly confidence in the person He created you to be.
# 2 M E M O R I Z E S C R I P T U R E
Let the word of Christ dwell in you richly.... - Colossians 3:16
God's Word, hidden in our hearts, has the power to transform our thinking. Untapped power is useless, so let's get to memorizing. Below are some verses to help renew your mind towards positive thinking about your body:
You are altogether beautiful my darling, beautiful in every way. -Song of Songs 4:7 I praise you because I am fearfully and wonderfully made; your works are wonderful, I know that full well. - Psalm 139:14
Next time you're in front of the mirror, say these verses aloud. Guarantee, one day you'll believe them with confidence!
Leave a comment below with a verse that helps you transform your thinking towards God's truths!
CHECK OUT OUR DAILY DEVOTIONS AND DOWNLOADABLE RESOURCES
Want to know more about a relationship with God? CLICK HERE