10 Things Every College Freshman Should Know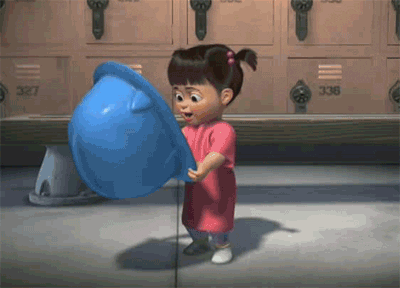 1. Community is vital. As an incoming freshman, there are so many ways to find community. This could be through a sorority, campus ministry, church, or even a residence hall. Devote some of your time to meeting these people, going to events, and learning what they stand for. Having friends with character built on the foundation of God's Word is so important! They are the ones who you can count on to encourage you on the rough days and always point you back to Jesus. This may come quickly, or it could take some time. Either way, it will be worth it!
2. Accountability fosters growth. Find the people you can count on to help you hold true to your standards. This could be a small group Bible study, a mentor, your best gal from home, or even that random roommate you met on move-in day. You can bear each other's burdens, pray over each other, and pursue holiness together. Conversations with women who truly hold me accountable often leave me feeling refreshed, strengthened, and at peace with a deeper understanding of God's love. (Proverbs 27:17)
3. Don't be scared to ask questions. Walking into a new stage of life can be intimidating and honestly quite scary. There are lots of unknowns: How can I make my faith a priority? Do I have enough time to take on a leadership responsibility? Is it okay to wear my pajamas to my 8 am class? But, there's no need to fear. Find those people who are a little further along in life than you, because they've already been there and know the answers. Your professors, church leaders, and even the overly-enthusiastic RA have all been training to answer the questions you have, so it's okay to ask!
4. Don't be scared when you don't know the answers. While college may seem like a time where you have all the questions, it turns out that you're the one getting asked. What's your major? What do you want to do next summer? How's your love life? Are you going to join a sorority? It's overwhelming when you don't know. But it's okay. Ultimately, it is important to show that you trust God no matter what. If the Lord has already given you peace and confidence in these answers, praise Him for that. If you're in a season of waiting and searching for answers, show that you still trust His sovereignty.
5. Plans will change… and that's okay. One of my favorite verses throughout college has been Proverbs 19:21. It states, "You can make many plans, but the Lord's purpose will prevail." This is a lesson I've had to learn over and over again. In a stage of life where planning is heavily encouraged, it's difficult to see our own plans not work out. However, I find peace knowing that God's plans are the ones that are coming into fruition. If He is the one that knows me more deeply than anyone and has my best interest in mind because of His immeasurable love, I can trust His plans to be better than my own (and even my academic advisor's)!
6. Use every opportunity to serve during this stage of life. Over the next four years, you will have so many chances to serve the Lord in unique ways. College is a time where you are surrounded by people that want to help you serve and people that need to be served. I encourage you to find ways to serve in a church, a campus ministry, or even in the little moments with your classmates. Your schedule is completely yours, so devote some of your time to loving your neighbors for God's glory.
7. Discipline is key. Make sure to be feeding your mind, body, and spirit with things that will nourish you, not just provide temporary satisfaction. Stay rooted in Scripture by making it part of your daily routine. It is also important to take care of yourself physically! From my experience, I feel much better after eating a well-balanced meal than a Cookout tray at midnight. Discipline may take time in this new season of independence, so start early before it's too late!
8. Focus on pleasing the Lord, not other people. As someone that struggles with people-pleasing, I know transitioning into college can be draining. It is easy to get caught in the trap of doing what others expect instead of what the Lord expects. A way to combat this is to pray before everything, especially big decisions. Seek the Lord's guidance before committing to responsibilities. (Galatians 1:10)
9. Even when you fail, God is still sovereign. During the first few months of school, not everything will be perfect and that is okay! There will be questions missed, pop quizzes that you can definitely tell were surprises, and tests that are failed even after weeks of studying. I've learned through these little humbling moments that God still uses me, even when I feel insufficient. I may not be able to solve every differential equation or memorize every psychologist's contributions, but God still chooses to graciously use me to serve His people.
10. Discover the talents and gifts God has blessed you with, and use them! While college is a stage of life where I have been humbled by my failures, it has also been a time of learning what the Lord has made me passionate about. Use the next few years to learn about what makes you excited to wake up in the mornings and do it! This is a great time to try new things, learn about your personality, and begin to serve the Lord in the specific ways He has prepared for you.
LOOKING TO FIND COMMUNITY IN YOUR TRANSITION TO COLLEGE? CHECK OUT WAYS TO GET CONNECTED HERE!
WANT TO KNOW MORE ABOUT A RELATIONSHIP WITH GOD? CLICK HERE
#Godsplan #Freshman #transitions #trustingGod #community #service